Invisalign Clear Aligners
What is Invisalign?
Invisalign offers a convenient and comfortable alternative to traditional braces. It is an innovative system, using a series of nearly invisible, clear, plastic removable aligners that you change every week.
Each aligner is specifically designed and individually manufactured for your teeth. As you replace each aligner, your teeth will move – little by little, week by week – until they have straightened to the final position prescribed by the orthodontist.
The aligners are comfortable and less visible, making it a popular choice for adult patients. Invisalign is ideally suited to adult patients whose life-style or work commitments make it difficult for them to wear more visible conventional fixed appliance.
Benefits of Invisalign
Made from a clear, custom made plastic, which makes them virtually invisible when being worn.
They are removable and can be taken out for eating and brushing, therefore not affecting your oral health (unlike the risk of decalcification with fixed appliances).
Custom made aligners, which are comfortable to wear with no jaggy edges.
Wearing Invisalign aligners will not affect your life style – you can continue to play sports and musical instruments and socialise with friends, attend social and business engagements, as they are very low-visibilty.
Invisalign achieves a good result for patients all around the world and sometimes, they are faster than traditional orthodontic appliances.
Possibility of remote-monitoring using Invisalign Virtual Care.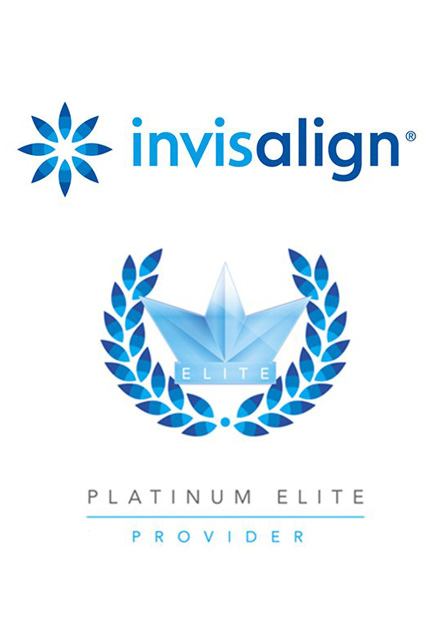 What it means to be a Platinum Invisalign Provider
If you're considering Invisalign as a treatment to straighten your teeth, then you will no doubt want to go to an expert in Invisalign. At M-Brace orthodontics, our expertise has been acknowledged by Invisalign by granting us a Platinum Provider status.
As a patient, our status as a Platinum Provider means that our orthodontic team are among those that have treated the greatest number of clients using Invisalign's revolutionary clear braces system.
Having this distinction means that from the moment you step through the door you know you can trust us. Your teeth and your smile can have a tremendous impact, so knowing that you are dealing with professionals with the dedication to providing the best care gives you extra peace of mind.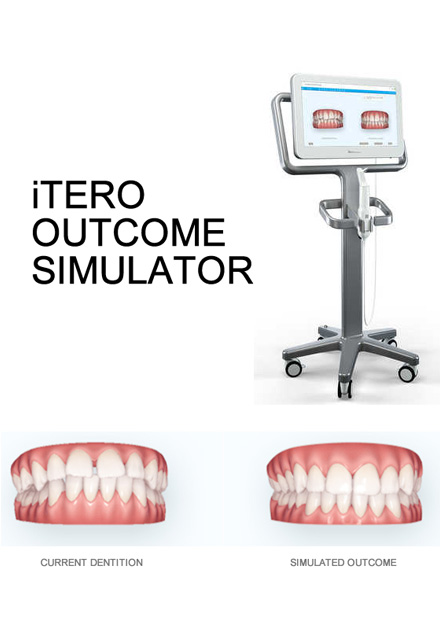 iTero Digital Oral Scanner
To create your custom-made Invisalign aligners, we take precise measurements of your teeth using the advanced iTero 3-D Digital Scanner, which takes 3D impressions of your teeth without the need for 'messy & uncomfortable impression materials'.
It is then possible to use this digital scan to virtually plan and visualise how your teeth will look at the end of your treatment.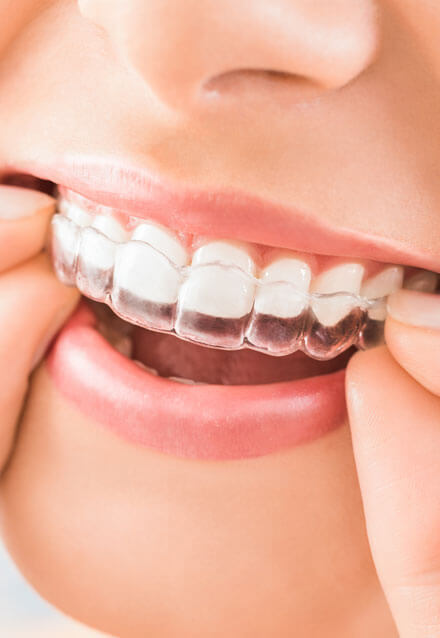 What are the different types of Invisalign?
Invisalign Comprehensive
Used to treat majority of orthodontic cases, ranging from moderate to severe malocclusion with the treatment time taking between 12 to 18 months to achieve the ideal result.
Invisalign Lite
Used to treat cases with minimal malalignment of the front 6 teeth and can achieve results in approximately 6 months. This treatment is usually less expensive than Invisalign Comprehensive as it deals with less severe cases.
When can Invisalign be used?
Aligners are most commonly used in cases needing alignment of teeth without extractions. Routine aligner treatments include:
Mild-moderate dental irregularity
Crowding which can be corrected with mild-moderate expansion of the dental arch
Crowding which can be corrected with reductions in tooth width (Inter-proximal reduction or slenderising)
Mild spacing
The following cases are examples of when an aligner treatment may require the use of additional techniques to achieve an ideal result:
Severe crowding and/or treatments that require tooth extraction
Treatments that require complex tooth movements
Problems that reflect an underlying discrepancy in size or position of the jaws.
Watch our Invisalign videos